Pearl Jumeirah Villa – On going project
Type is a FIVE bedroom detached, independent villa. It comprises of a living space of 4,107 square feet and plot size of 4,500 square feet. This layout comes with a living room on the ground floor, closed kitchen leading to the maids room and a double laundry room and a guest bedroom on the ground floor. On the first floor is a very spacious family lounge that is connected to the front terrace with gives an atmosphere of the beautiful views, all  bedrooms on the first floor are en-suite with the queen bedroom having a balcony that overlooks the other side of the development.
This magnificently bespoke luxury home will fascinate you with breathtaking scenery in the heart of Pearl Jumeirah. An exemplary home perfectly integrating luxurious contemporary materials with a classic Arabic architecture.
• Contemporary + Sea View
• 2 floors of expansive living space
Sharjah Sustainable City -On going project
Sharjah Sustainable City 
The project encompasses 3, 4 and 5 bedroom villas which are being built to offer up to 100 percent savings on electricity bills and 50 percent cuts on water bills.
The project includes a number of public facilities – a community shopping centre, a venue to host social events, health clubs, swimming pools, cycling and jogging tracks, restaurants, nurseries, medical clinics and a mosque.
jeet contracting, will build the city over the next three to five years. Spread across 668,902 square metres, Sharjah Sustainable City will be completed in four phases. Located 11km from Sharjah International Airport, the city will rely partially on solar power and recycled waste and water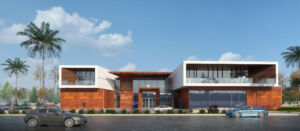 SEE Institute -TSC
The elevation concept is inspired by biomimicry. The fins on a cactus keep the plant cool in hot weather by casting shadows onto the plant. We will use the same principals in the design of the elevation whilst also incorporating the three pillars of sustainability.Social sustainability: Each fin will be used as material for art work by residents, school children and autism patients.
MATERIAL OPTION EXAMPLES* FOR THE VERTICAL LOUVER COMPONENTS
1.RECYCLED/ REPURPOSED FABRIC
2.REPURPOSED TIMBER/ SCAFFOLD PLANKS
3.RECYCLED STEEL/ CORTEN STEEL
For economic and environmental sustainability: As much repurposed materials will be used. We will also increase shade onto the building which will reduce energy needed for cooling. The elevation concept will also benefit from a cradle to cradle approach.