The Sustainable City – Dubai
Residential area of 500 townhouses and courtyard villas inspired by the urban farm
Tourist attractions such as a Planetarium and a grass Amphitheatre for hosting events
Natural 'biodome' greenhouses, organic farm and individual garden farms for local food production
Convenient essential facilities that give residents what they need in daily basis
Dubai's Sustainable City powered by 600,000 Square Feet of Solar Cells.
Fair Green International school
Fair green international school which consists classrooms, a drop-off center, faculty housing, offices, cafes, swimming pool, a gym, and the Heart of the School, green turf playground sky open, a spiraling, and an indoor stadium ,multi-story building for school functions.
With this school to theme of sustainability really comes alive from the very designer the facility you have a variety of the spaces that our temperature controlled in various ways well it's all net zero energy and integrates with the community
so for example you have the greenhouse bio dome along the spine of the community where indoor farming a taking place and these students have the opportunity to get involved in those as learning project .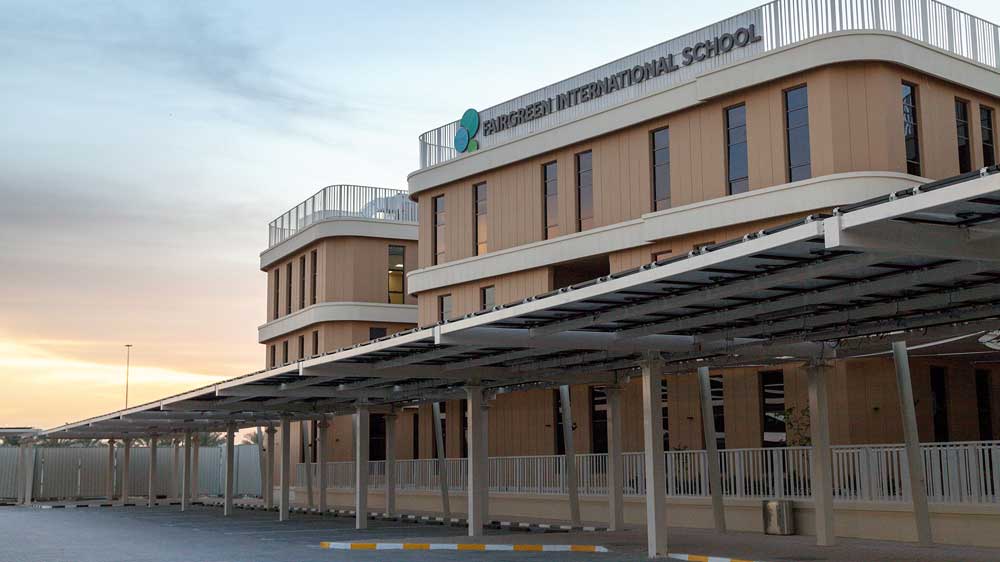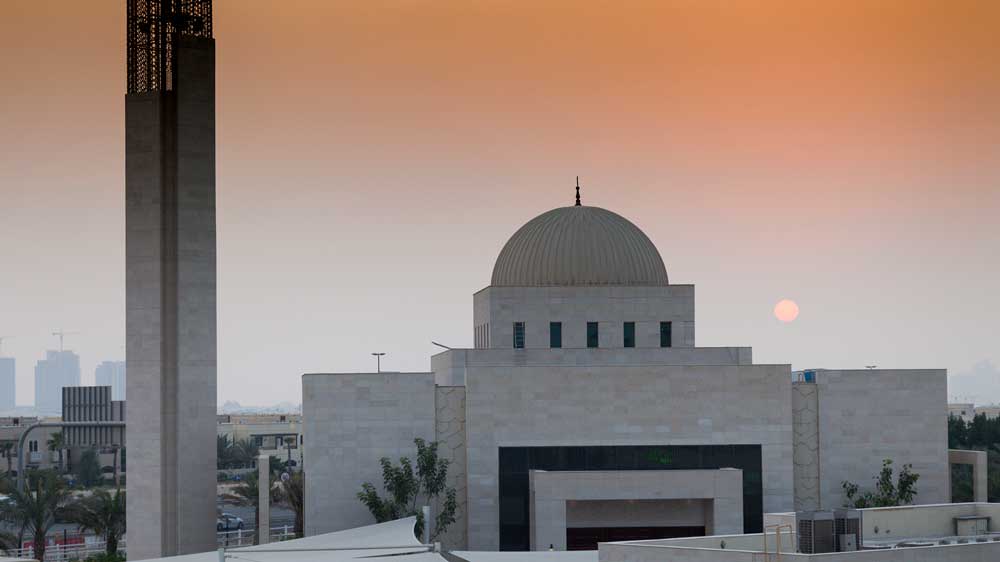 We are passionate about sustainable developments, the Mosque design is an evolution in Islamic architecture integrating epitomized sustainable technologies.

Unique Features of mosque

Cooling of the building has been achieved by using elements of nature. The building orientation minimizes solar heat gain. The traditional shaped natural light plan and elevated nature of prayer hall, green vegetation and tanks around it offer a naturally cooled environment.
Solar heat reflecting terrace floor laid with most advanced technology vents not only keeps the prayer space cool, it also maximizes natural ventilation and supplement the design effort to reduce heat again.
Natural cooling of the building is accentuated by the wind scoop on 70 feet multifunctional Minaret, which forces down draft of cool breeze into the prayer hall and also supports the tower structure of led lights fitted on it.
Use of renewable energy, solar panels in the Mosque and parking area will produce 84.6 KW more energy than used by the mosque, thus feeding energy to Dubai Electricity Water Authority
Ablution area is supplied with infrared sensor water fixtures that can save water consumption in large amount.by fact waste water (grey water) is recycled and used inside the mosque for watering the plants
Sustainable plaza—diamond square
Sustainable plaza is continually working to reduce its impact on the local environment and contribute to the local economy and community. The centre is implementing a number of exciting initiatives as part of our commitment to sustainability. We are currently working on the areas listed below.

Energy Efficiency Programs

Sustainable plaza has also introduced energy-efficient lighting throughout the Centre and solar panel implemented on the roof top, delivering a saving a significant amount towards maintenance charges as we could say net zero.

All air conditioning units have Variable refrigerant flow drives to assist in achieving the most energy efficient method of cooling the apartments and commercial space which cost tenants absolute zero bill while integrate with solar panels .

Our Integrated Aluminum thermal break system on aluminum glass doors to achieve U-value of 1.8W/m²K which reduces ac power consumption 30 percent by research and acoustic performance gained With increasingly crowded urban environments and busier roads, acoustics and sound reduction are vital in enabling homeowners and residents to live quietly and peacefully in the City

Surrounding Waterways

Did you know that Sustainable plaza has 67 gully traps installed throughout the centre to prevent pollutants entering the surrounding waterways? To date, nearly 5 tonnes of waste has been captured.

Water-Saving

Drip-feed irrigation was introduced for garden beds, along with the water Fountain lights in the center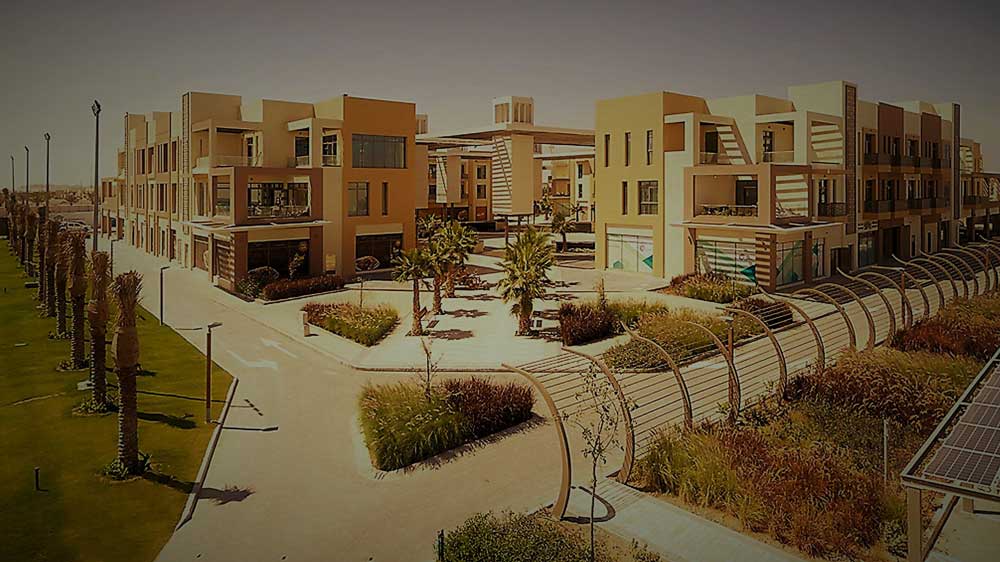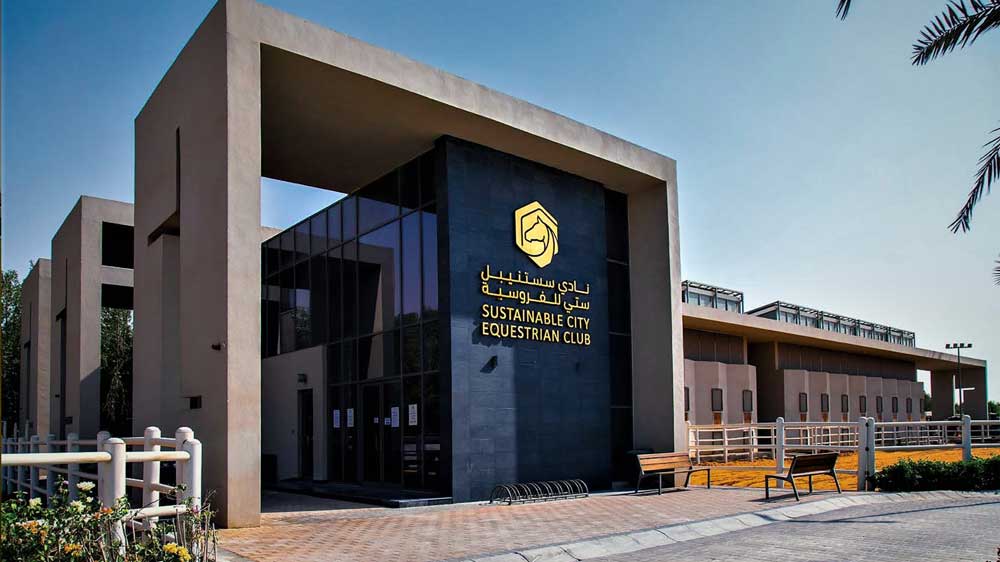 Sustainable city Equestrians club:
Sustainable city Equestrian Center is a homogeneous construction with mix of concrete and steel powered by solar
Green diamond one is a contemporary environmental friendly development in the heart of Dubai build by JCC for the client diamond Developers
Materials for Green Building

Materials for a green building are obtained from natural, renewable sources that have been managed and harvested in a sustainable way; always JCC procurement department give more priority while purchasing the Materials and are assessed using green specifications that look at their Life Cycle Analysis (LCA) in terms of their embodied energy, durability, recycled content, waste minimization, and their ability to be reused or recycled

Outcome of green building construction was this:

More than 30 Percentage reduction in Electric Consumption by integrating Solar Panel and thermal break system
By using most advanced technology in sanitary wares we could achieve 15 percentage of reduction in water consumption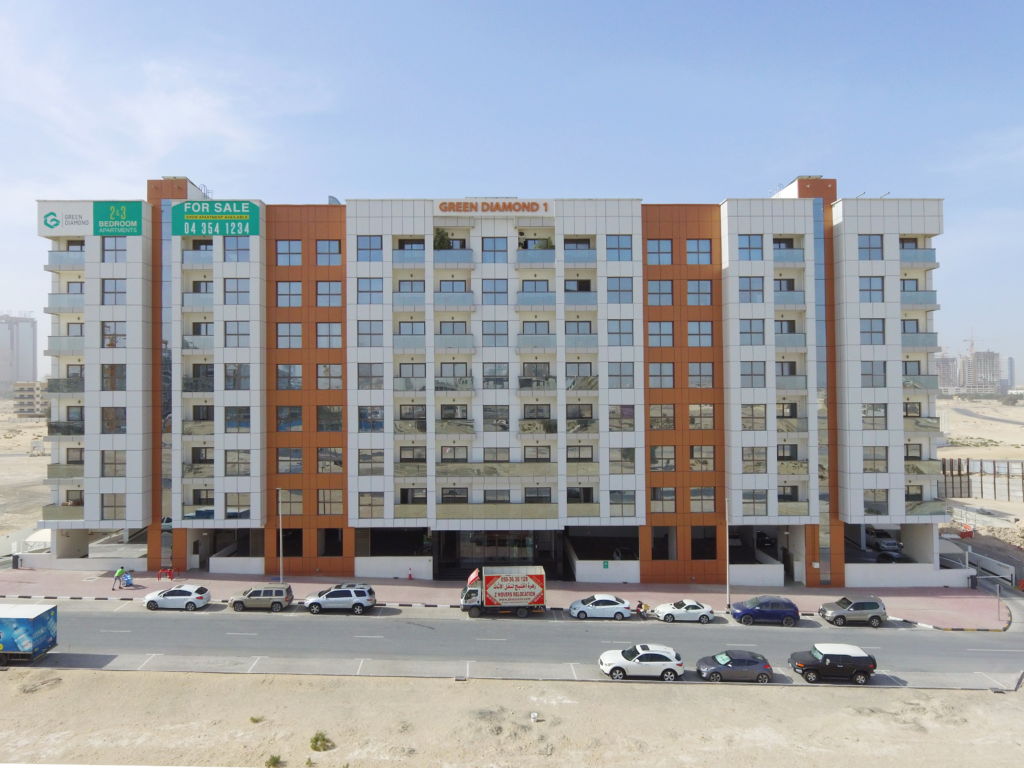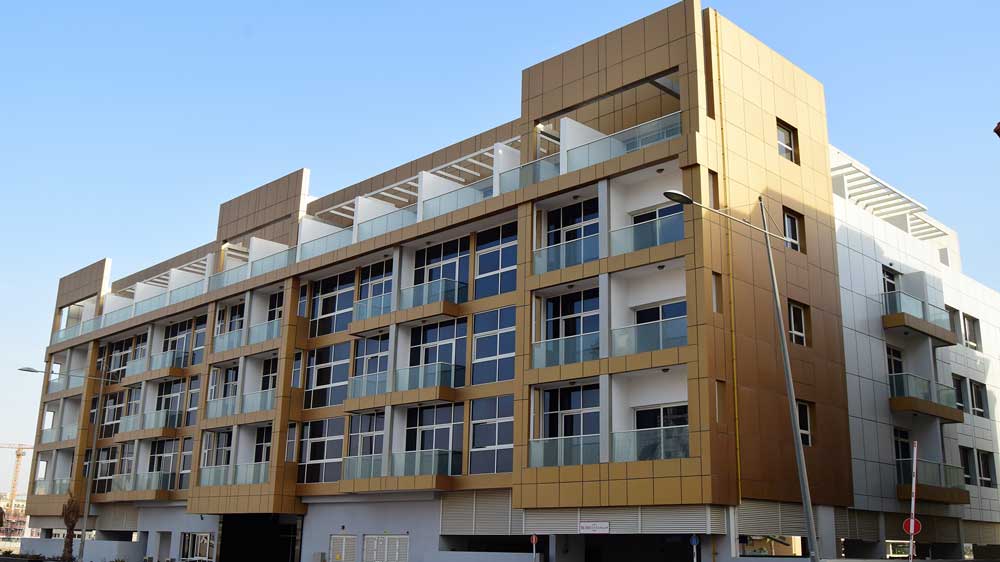 International city Project
This is our Other Green Building Concept we made realistic in al Warsan , dubai. these are the key features we implemented in our construction procedure

Using sustainable building materials like recycled glass and steel, as well as renewable
Installing thermal breaking system for aluminum glass doors.
Using lower-VOC (volatile organic compounds) paints and stains.
Using renewable energy to power the building—for example, installing a commercial solar panel system
Sanad Rehabilitation center
The architecture and interior design across the sanad resort, as well as its operations and guest experiences, are aimed at incorporating sustainability principles. The resort's approach will include recycling all waste water produced, and material waste will be sorted at source and then recycled.
A solar powered water heater and thermal break system in aluminum and glass doors helps to reduce power consumption. The resort will also offer indoor and outdoor event venues that are integrated into the landscape of the orchard and urban farms.
jcc will assure to make all subcontract work in order to complete the simulation inside and outside for its operation such as police station, emirates counter. Supermarket all in virtual.